2020!
It's been an interesting year.
I had to cancel my PCT thruhike but I managed the coast to coast hike across Ireland and plenty of little day hikes and I even adopted a mountain in Sicily.
So my top 10 favourite pieces of gear this year
In no particular order: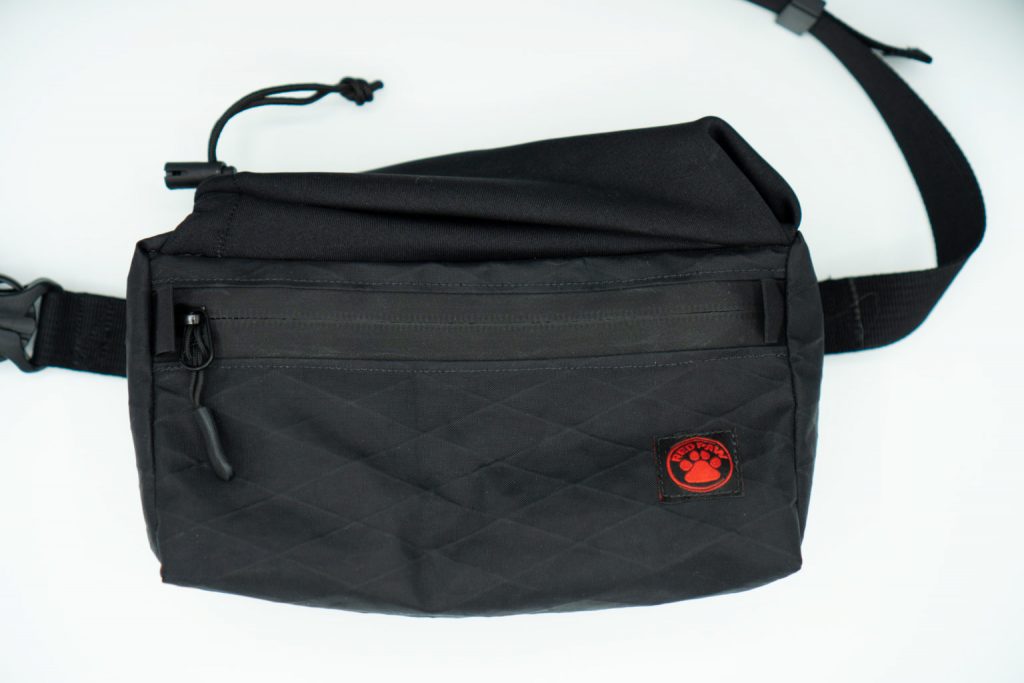 I love this. I actually got it 2019 and used it on the AT as well but I've tried other fanny packs and this one is the best.
It's the one I keep coming back to.
One it's DCF so it's essentially waterproof.
Two the stretch pocket on top is super handy. I usually put a half liter bottle in there or some snacks or my phone.
Inside it's got a stretchy divider which is quite nice. All in all super high quality.
But one of the best things about this fanny pack compared to all the other ones I've tried is that it's cut a little higher.
So why is that important? Well, when it is fully laden it doesn't smack my balls as I hike.
Now there might be some masochists out there who enjoy having their balls smacked as they hike. I don't. I like my balls to be free and easy.
So if you're looking for a fanny pack and you have balls I'd recommend this one.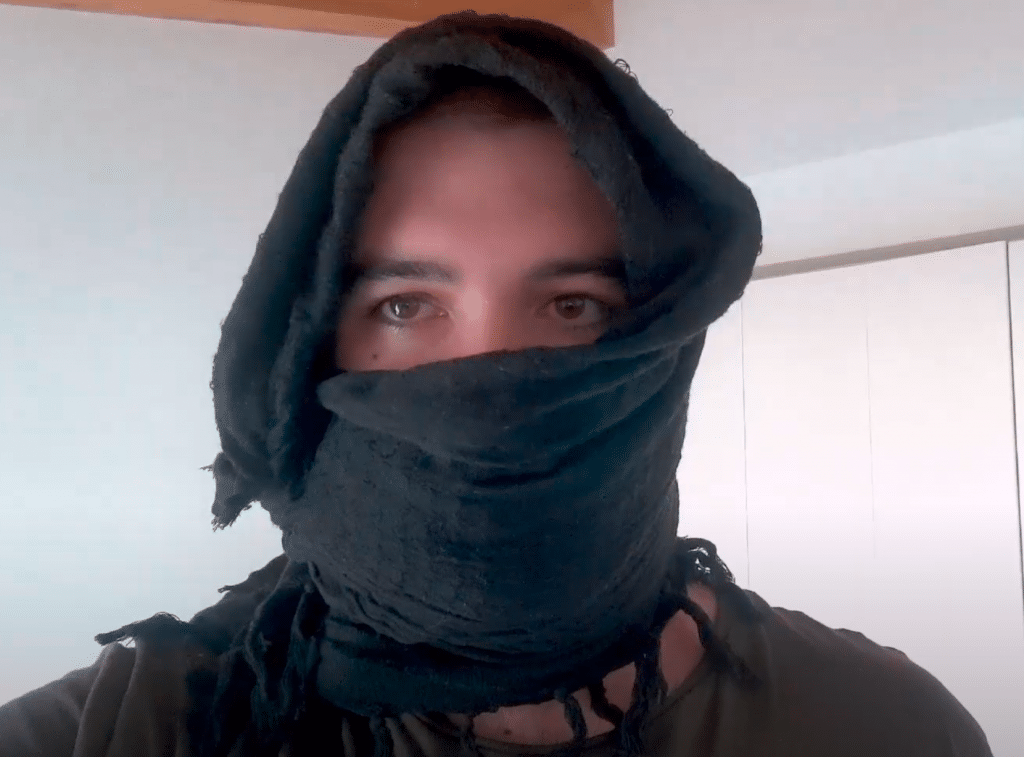 This is one of those pieces of gear, I'm surprised is not in every hikers pack.
It is the most the multi-functional piece of gear out there, in my opinion.
So what is it? It's essentially a square piece of cloth.
Traditionally used by nomadic and Bedouin tribes.
Depending how you tie it it can be become:
A scarf
A head wrap
Or face wrap
A towel
A picnic table
A sling
A laundry bag
A shopping bag
A pillow cover
It has many uses.
It's like a buff but even more utilitarian.
Now I usually bring both a buff and shemagh but my shemagh replaces a bug net, a micro towel and one of my hats.
There super cheap, super ultralight but they have so many uses, so I'd recommend everyone to have one in your pack.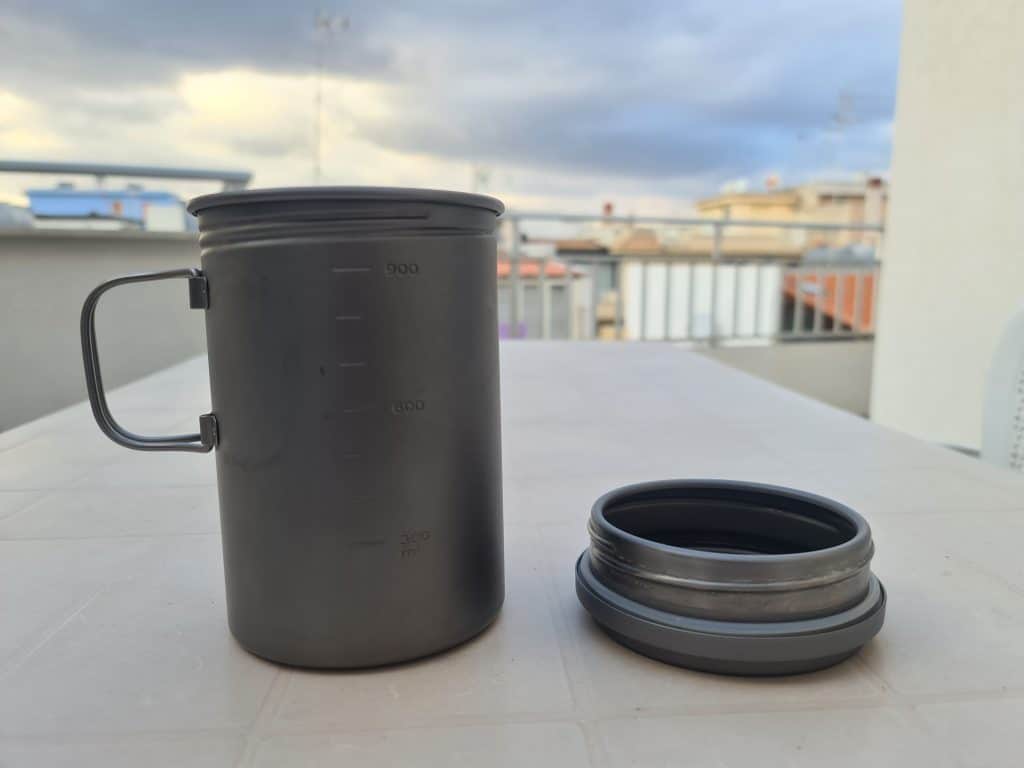 Now I've already done a full video on this so you can check out my full in-depth review there.
But this is my one size fits all pot.
I will never have to use any other pot in my life but this. I can use it as a standard pot obviously, but I can also use the lid as a cup or frying pan. Since it has a watertight seem seal I can use it for cold soaking or to stretch my water carrying capacity.
It's expensive but if you hike a lot it's worth it.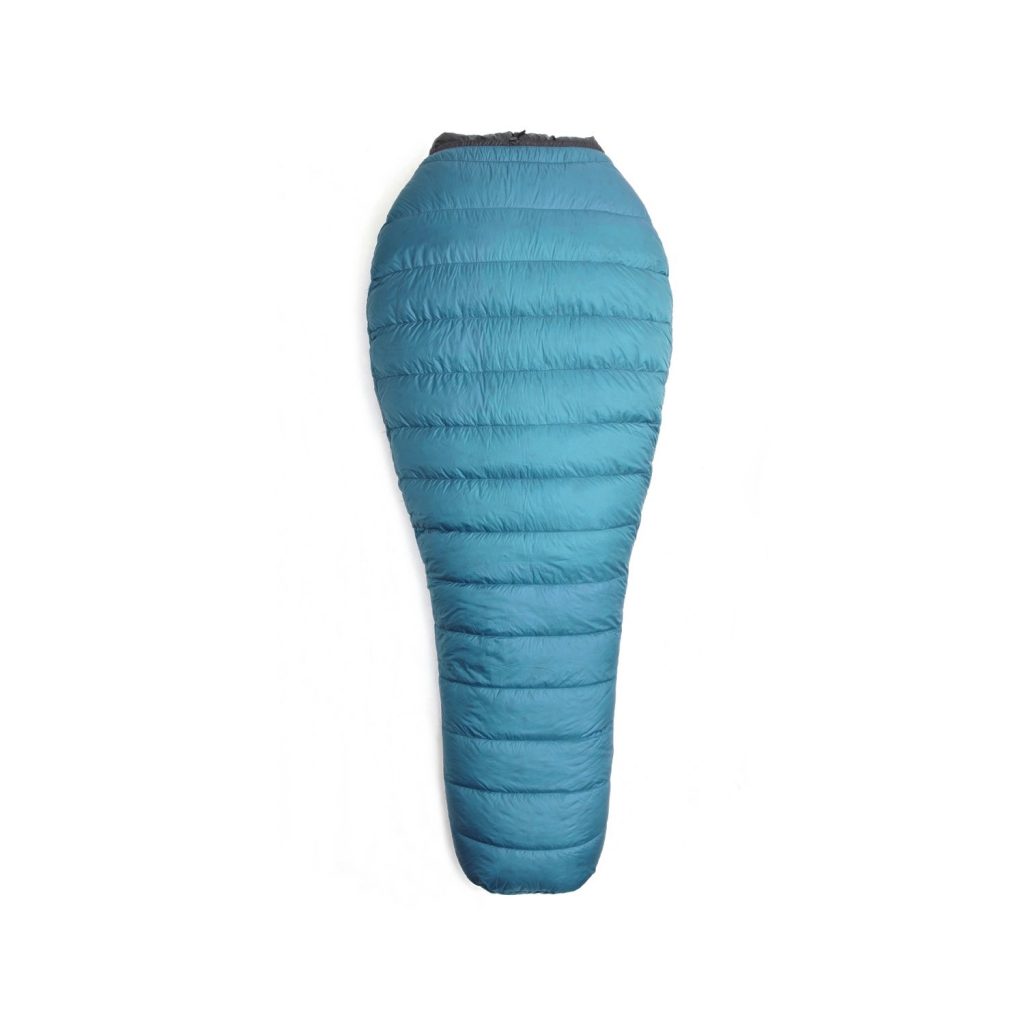 This quilt is super warm!
I love it, if you're looking for a quilt, Katabatic is where it's at.
I've used the Enlightened Equipment quilt and much prefer the Katabatic.
They fit better, there comfort temperature ratings are legit.
And they have a patented sleeping pad attachment system which is superior to anything else out there.
I'm a side sleeper and I toss and turn and with their attachment system I never got any gaps or cold spots throughout the night.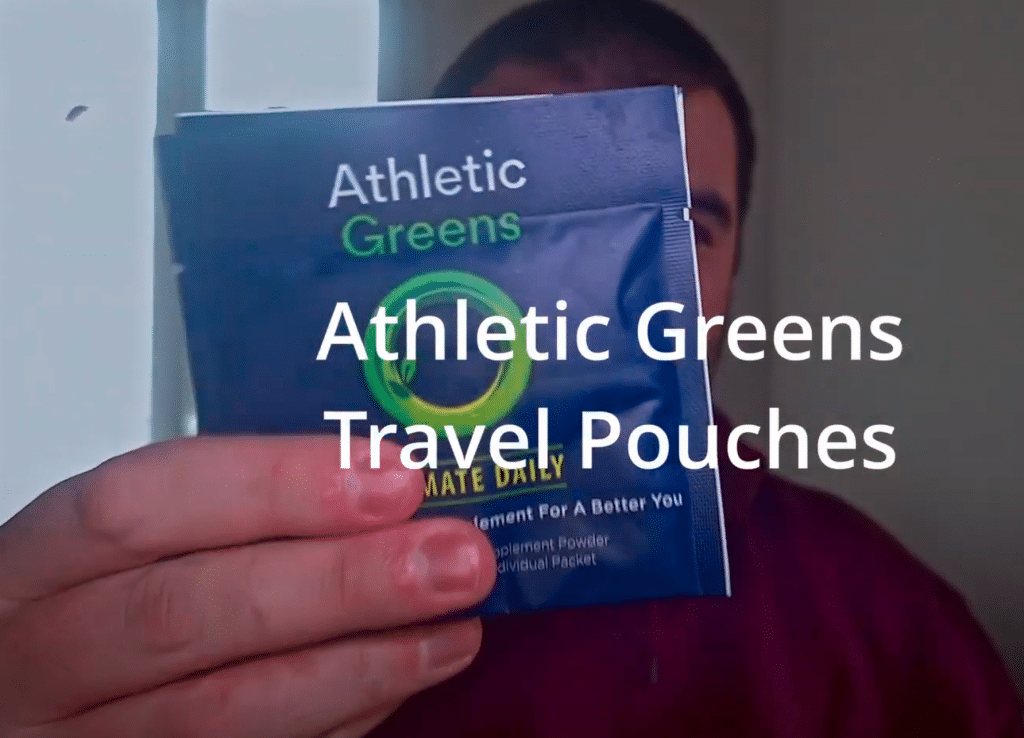 Now this mightn't strike you as hiking gear but it is!
Well, for long distance hiking it is.
Any time I do a long distance hike I eat garbage on trail and I lie to myself saying that when I get to town, I'll have a nice nutritious salad.
Then I get to town and I have giant pizza and 12 burgers.
I don't care, when I'm hiking I want high calorie greasy food. Simple as that.
But these little travel pouches of Athletic Greens have all the good stuff you need. So, I just take these in the morning and eat garbage for the rest of the day.
Now that probaly isn't ideal but it's better than nothing.
Each pouch weighs 22g or 0.7oz.
So the ancillary benefits of these is that garbage food, generally speaking, weighs less than nutritious food. So by concentrating all my nutrition in this, I save weight, and money, on all my other food.
Plus I get eat garbage all day, everyday, guilt free which is half the reason why I hike anyway.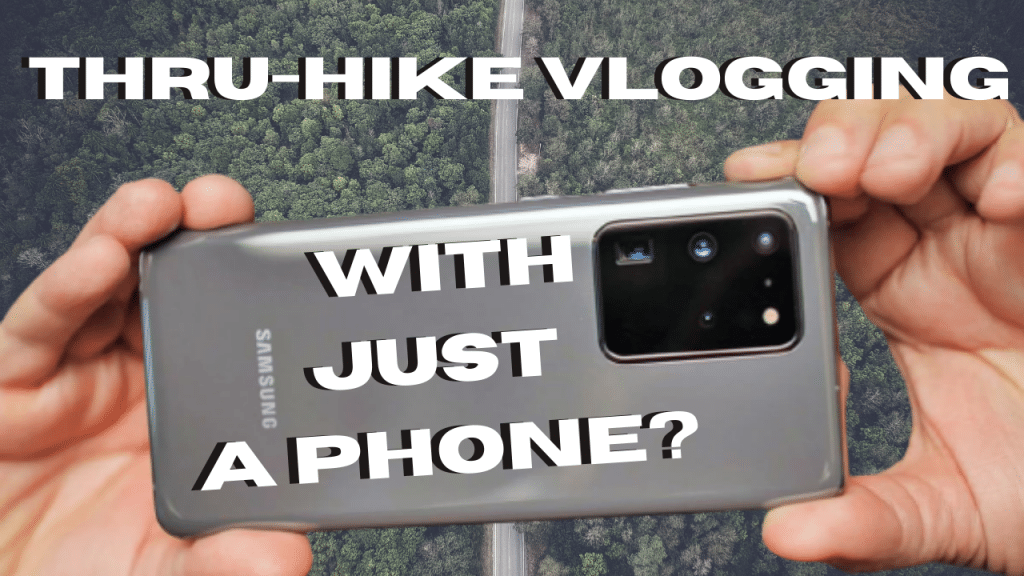 Now this is actually multiple products but I put them together as they are a cohesive kit.
So I was torn on whether I should document my next big hike with a 'proper' camera or just my smartphone.
I have another video where I talk about all this in-depth, so have a look there if you're interested.
But essentially with this kit I can 95% of what I would get from a proper camera with just my smartphone and a few cheap accessories.
So, I save a whole bunch of weight and money for pretty much the same outcome.
So very quickly the kit is:
My camera, a Samsung S20 Ultra 5G
A waterproof case
A variable ND clip
An app called filmic pro (which gives you manual control of you're phones' camera)
So check out my video if you're interested in that.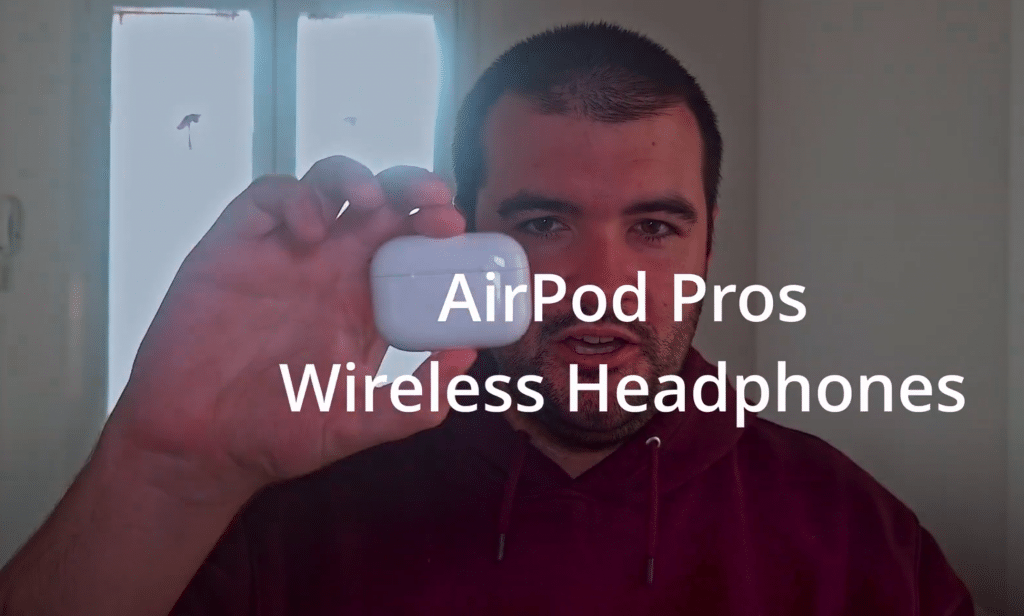 I'm not an Apple fanboy but these are amazing.
Now there is a very specific reason why I went with the PROs over any other wireless headphones.
And that is the transparency mode.
All the other features are great but you could probably get them for cheaper in other products.
But the Pro's are the only ones with transparency mode.
This is important because usually if you're hiking in bear country, snake country or road walking you can't really listen to music or podcasts safely. Or you can only have one ear in which is a pain.
But transparency mode is like the opposite of noise cancellation.
Noise cancellation listens to the sounds around you and then blocks those frequencies so you just hear the music.
Transparency mode augments your hearing so you can still listen to music or a podcast as normal but still hear the noises around you.
So for me that's a really great feature when hiking.
Now is it as safe as hiking with no music probably not but it makes it safer than other headphones out there.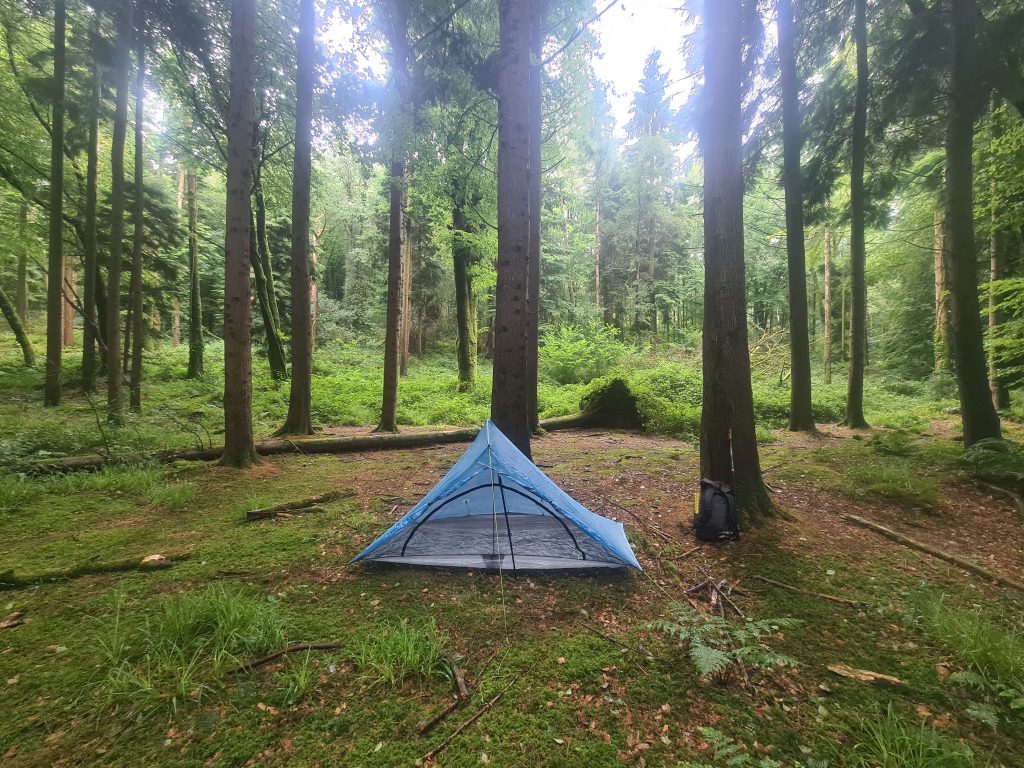 These are two separate products but they work in tandem.
Now I had the Zpacks Duplex before which is an awesome tent but I'm 6ft2/188cm. The Altaplex is designed for tall hikers so it was perfect, I sold my Duplex and got the Altaplex and it's great.
I have another video where I compare the Duplex and the Altaplex so if you're interested in which is best for you check it out.
They're both awesome it just depends on your criteria.
I upgraded to Leki Khmbu Poles because they can extend long enough to pitch the Altaplex and as with any Leki poles they're perfect.
I'm a Leki fanboy. They're best out there, hands down in my opinion.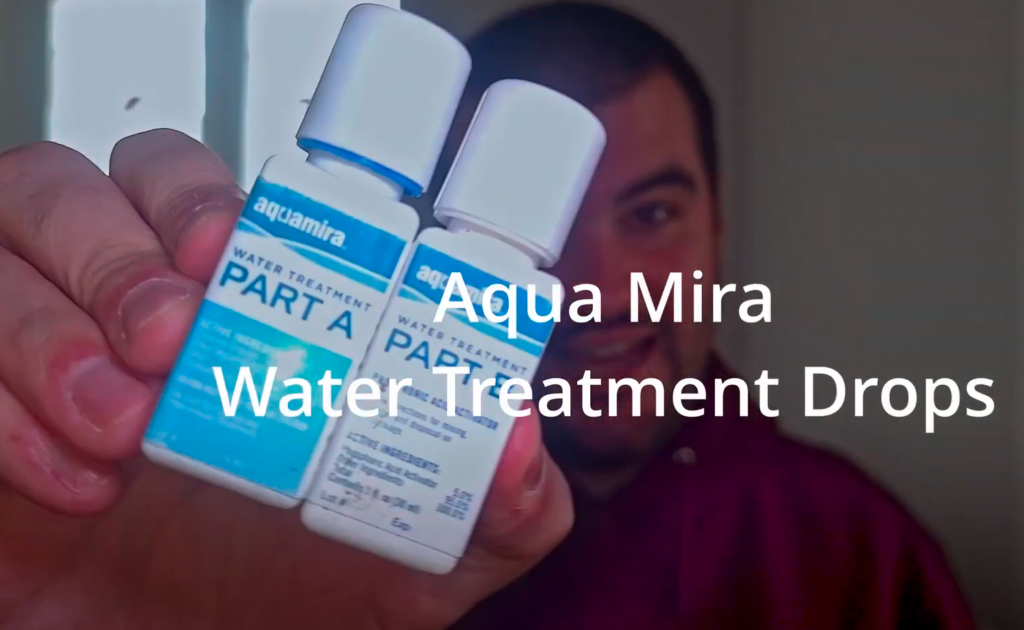 If you don't know what Aqua Mira is they are water treatment drops.
So instead of filtering you just put in a few drops, wait 15 to 30 minutes and you're good to go.
I prefer Aqua Mira to filters for two reasons.
One I don't have to sleep with them t night to keep it from freezing, like I would with a filter.
And two I know with a 100% confidence that it's working every time.
The Sawyer Squeeze and other filters like it are great but if the filter stops working, you have no real way of knowing.
So, for example, if the filter did freeze at night, come the morning there is no way to tell if the filter is compromised or not.
Now I usually bring two forms of water treatment, Aqua Mira and a Sawyer filter and I would recommend everyone to have two forms of water treatment on them.
But whereas most use their filter as their primary water treatment I use Aqua Mira as my primary option with my filter as a back-up.
I only use my filter to either augment my drops or as a last resort.
If I come a particularly stagnant or dirty water source I will use both my drops and my filter. And then if there was some scenario where I lost my drops or they ran out (but these things last forever) then I would just use my filter.
I love it. Now obviously you need a lower base weight to comfortably use this pack since it is frameless.
As the name suggests it's simple which is exactly what I want on trail.
The infamous bottom stretchy pocket is fantastic. I usually store snacks or rain gear in there.
I love having the option of no hipbelt or a minimal one if my pack is particular heavy one day, like after a resupply.
So I might do an in-depth video on this at some point but essentially it's awesome.
BONUS GEAR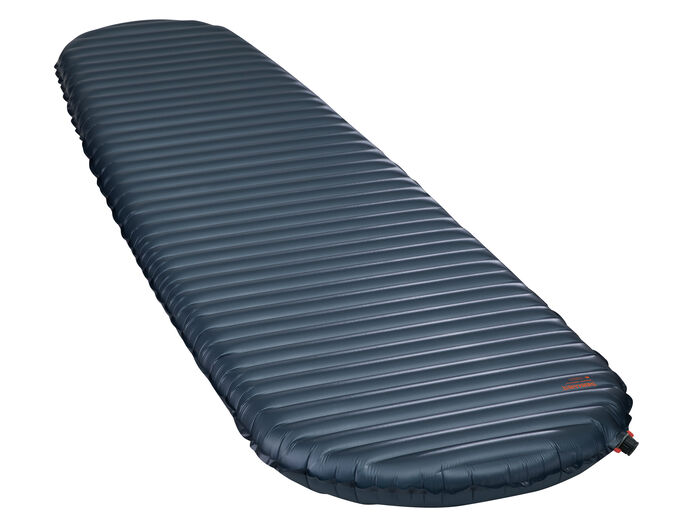 I've used this for close to a 1000 miles and I've had no problems at all with it.
I bought this in Atlanta the US pretty much the day it came out, so this is one of the first batches.
And I know a lot of people at the time got faulty ones but for me it's been perfect.
And I haven't been gentle with it, I just roll it up and toss it my bag.
So if you're looking for a lightweight pad this is the best out there.
Best of 2020
So that's my favorite gear of 2020. If you're interested in learning more or have any questions let me know!

If you want to follow my hikes or want more gear reviews and info then checkout my YouTube channel.