It's the middle of the night, you're snug in your sleeping bag or quilt, the rain is pouring, the wind blowing. You need to pee. Good god!
This is when a pee bottle becomes a glorious luxury item to have when out hiking.
But there are plenty of different pee bottles out depending on what type you need.
Note: For any female hikers, if you don't already, you should check out the she-wee
The Most Reliable Pee Bottle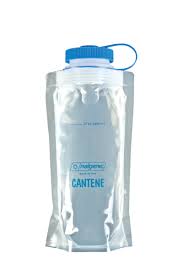 The 32oz (1 liter) Nalgene wide-mouth canteen bottle has long been the favoured pee bottle amongst the hiking and mountaineering communities alike.
It's big enough that you don't have to worry about emptying it until morning.
The wide-mouth and screw-top cap ensure you don't miss the mark when fumbling about in the dark.
And the collapsible canteen means it packs away easily in your back come morning.
The Best Ultralight Pee Bottle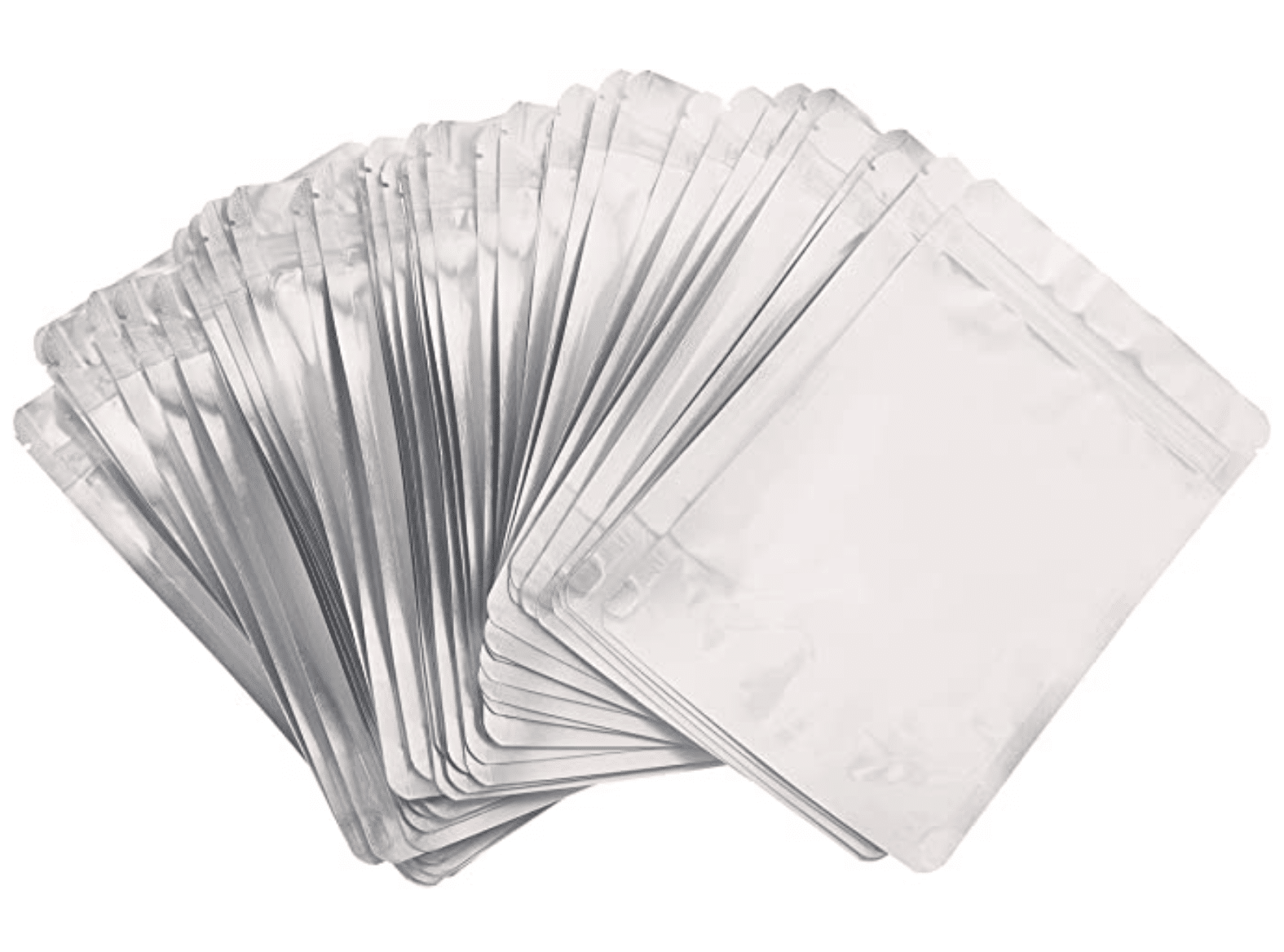 As this great article over at SectionHiker.com suggests, the best pee bottle isn't actually a pee bottle!
In that article they talk about using old resealable food containers. Thankfully, nowadays these are also available to just buy.
These flat, resealable but durable bags are fantastic to use as pee bottles. Even if their makers never foresaw this use case!
They are super ultralight, each one weighing a fraction of an oz and since they are flat they can be packed away easily.
Even though they are flat they can stand upright as well, so when they are full you don't have to worry about leaks.
Whilst the Nalgene bottle could be reused trip after trip (providing you wash it!), these bags are probably only good for one hiking trip.
However, it's possible to buy these in bulk. For example, you can buy 100 of the 6×9 options here.
The Cheapest Ultralight Pee Bottle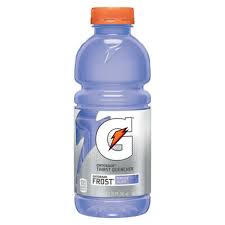 If budget is your main concern, in the short term at least, then the best option is simply a wide-mouth Gatorade bottle (or something similar).
You can pop into nearly any supermarket or gas station and find one for a dollar or two.
They usually hold about 0.5 liters and come with the added benefit of getting a tasty drink beforehand.
The Most Discreet Pee Bottle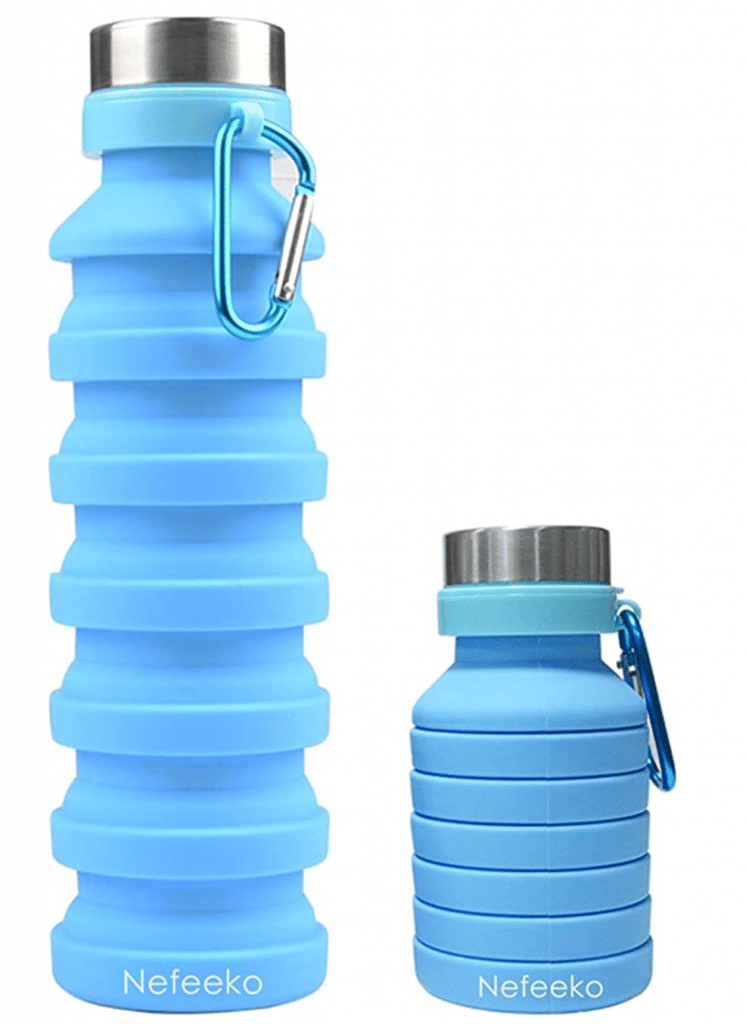 Some people get embarrassed about having to empty out their pee bottles in the morning.
If the idea of carting a bag of yellow across camp isn't enticing you can always just black out any of the bottles mentioned already with a sharpie or spray-paint or whatever else you have laying around the house.
However, you could also go with one of these non-see-through options:
The 18oz Nefeeko Collapsible Bottle (pictured) or the 17oz Semetor bottle. These aren't the most durable or the lightest options but they get the job done and so if you value your privacy they can be a good option.
The Biggest (Volume) Pee Bottle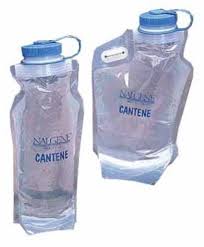 If you piss like a racehorse and don't want to worry about filling your pee bottle throughout the night then your best option is either the 48oz or 96oz wide mouth nalgene canteen
Other Pee Bottles (Honorable Mention)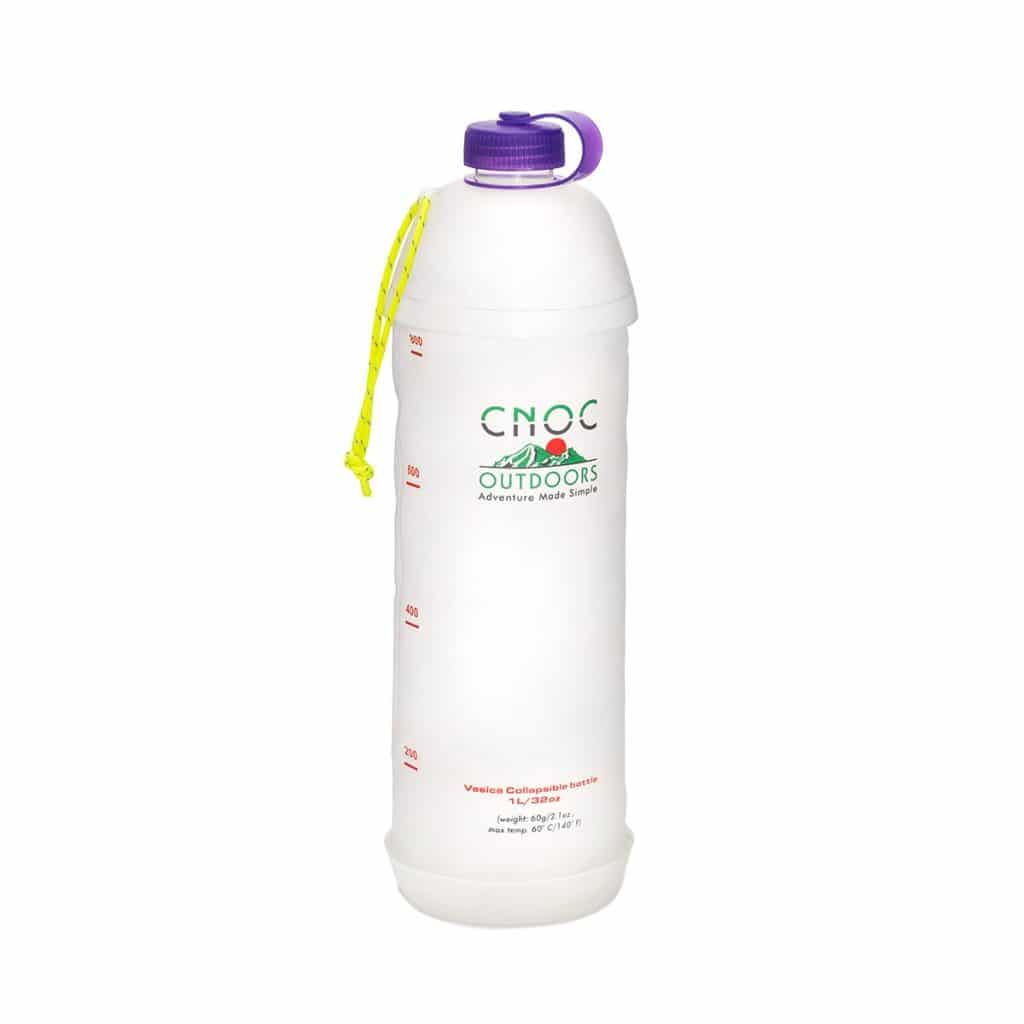 Cnoc are a great hiking brand and their collapsible water bottle is another option you could use.
It's very lightweight, the only con is the smaller mouth.
Cnoc Vesica Bottles are cheaper than the Nalgene options and also pack away easier . They can also be reused on multiple trips.
So this bottle could be a happy medium for many hikers.
Why Bring A Pee Bottle When Camping?
Not every hiker needs a pee bottle but I've found them to be a very valuable luxury item.
Holding in a pee during the night actually has an impact on your body temperature.
By peeing you'll actually be warming and have a better nights sleep.
So I nearly always carry a pee bottle with me when out hiking and camping.
The more remote or colder area you're hiking or climbing in then the more valuable it becomes.